ATTEND YOUR REGION MEETING!
Connect with colleagues who face similar challenges and are willing to share successful solutions. 
Surround yourself with dedicated educators who believe "Above All, Students First".
---
Click here to download a 2021-2022 Spring Region Meeting schedule. (Updated 11/10/2021) Schedule subject to change.
Click here to view the 2021-2022 Region Meeting Roadshow Kit 
Click on your region below to save the date for your TASSP Region Meeting.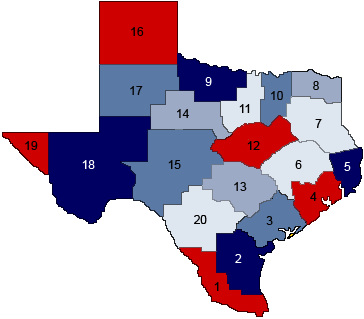 ---
Attend your Fall Online Region Meeting and have a chance to win free TASSP dues
for 2022-2023, and free registration for the TASSP 2022 Virtual Summer Workshop!
Here's how you can win!
If you would like your name included in this drawing, you must:
- Be a 2021-2022 TASSP Active Member.
- Attend your Fall 2021 Region Meeting (online).
- Send an email to [email protected] Please include your Region number in the email.
No other form of identification will be used for the drawing. Non-members at the time of the drawing are ineligible.
The drawing will take place on December 7, 2021. The awards are not transferable to another party.
So… Attend your Online Fall 2021 Region Meeting. Send an email to [email protected] with your Region number, and go online at www.tassp.org to join, renew and/or update your Membership Profile.