Fundamental 5 National Summit is coming!
Sunday and Monday, Dec. 5 & 6, 2021


Hilton Palacio Del Rio Hotel, San Antonio
RESERVE A ROOM AT THE HILTON! » 

 Hilton Palacio del Rio Conference Hotel rate is $169/night until the TASSP event block is full. Don't delay - This rate will not last!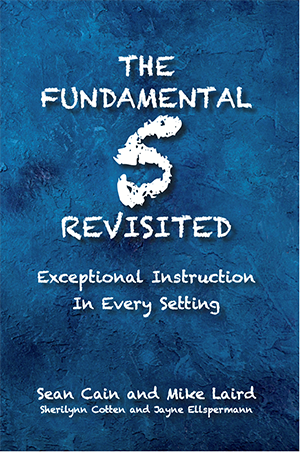 ---
This program is for ALL GRADE-LEVEL student teachers, teachers, instructional coaches, assistant principals, principals and central office administrators.
The Fundamental 5 are the instructional practices that help make learning stick and can be used from kindergarten through high school, in any classroom, with any subject. The Fundamental 5 represents the first line of defense in intervention strategies for struggling students while also positioning academically stronger students to achieve at levels previously beyond the collective imagination of the profession.
<<< Don't miss this opportunity to learn from Sean Cain and the Lead Your School team with the sequel to the Fundamental 5 book –The Fundamental 5 Revisited - Exceptional Instruction in Every Setting. Sean Cain will have his new sequel available to purchase at this conference! Be one of the first to have access to this incredible tool!!
---
Sunday, December 5
Noon-5:00p | Registration
1:30p-2:30p | Welcome and Opening Keynote - Ruben Perez: Post Pandemic Emotional Recovery - The world went crazy and now we MUST pick up the pieces. Where is the instruction book? How do we establish trust in this environment? Do we even know what people need? There is no "one size fits all" solution. We will explore what is available to us in our pathway to healing after a global pandemic.
2:45p-3:45p | Breakout Sessions: Set 1
4:00p-5:00p | Breakout Sessions: Set 2 (Repeat of Set 1)
Monday, December 6
8:00a-8:30a | Coffee
8:30a-9:30a | General Session & Keynote - Sean Cain
9:45a-10:45a | Breakout Sessions: Set 3
11:00a-12:00p | Breakout Sessions: Set 4 (Repeat of Set 3)
12:00p-12:45p | Lunch Provided
1:00p-2:00p | Breakout Sessions: Set 5
2:15p-3:15p | Breakout Sessions: Set 6 (Repeat of Set 5)
3:30p-4:30p | Planning Session – Work with the LYS Coaches
HOTEL BOOKING LINK »  Hilton Palacio del Rio Conference Hotel rate
is $169/night until the TASSP event block is full. Don't delay - This rate will not last!
---

If you want your classroom or your campus to perform at the highest levels, don't miss the 2021 National Fundamental 5 Summit.
Educators Across the Country Have Said:
Liberty Hill ISD: (Steve Snell, Superintendent of the "A" Rated District) "Having implemented The Fundamental 5, district-wide, in two school districts, I can tell you that it is a simple (not easy) way to align adult behavior and improve student performance on a system level."
Cedar Hill ISD: (Dr. Gerald Hudson, Superintendent) "The Fundamental 5 creates a common language between teachers and instructional leaders, which quickly closes the gap between talk and action and improves student performance."
Blaine School District: (Dr. Christopher Grainger, Superintendent) "The Fundamental 5 has been instrumental in developing a common language around instruction that has led to an increase in teacher use of high-yield classroom practices. This directly leads to higher student engagement and improved student performance. Better Use of the F5 = Better Student Outcomes."
Five Reasons Why YOU Should Attend:
1. Acquire new skills and tweak the processes currently in place. This Summit provides opportunities to receive training on strategies for increasing student success by implementing proven fundamental pedagogy practices. The Summit also addresses ways to tighten evaluation processes that produce data that highlights areas in need of improvement. It connects with the new T-TESS evaluation. If you attended a Fundamental Five Summit in the past, there will be opportunities to expand previous learning. If you have never attended, get ready to learn! This is rated "the best conference attended" by superintendents, principals, teachers and other attendees.
2. Learn from the best. Learn about Fundamental Five for Student Success strategies from a highly successful instructional leader, Sean Cain. Also, note the enriched conference programming that will include inspiring keynotes, who will motivate and inspire educators to excel in serving student needs. Sessions on how to address implementation will be offered for administrators, both current and aspiring.
3. Incredible networking opportunities. Find a mentor, make new friends, learn from your peers, and make connections to further your own career. This Fundamental Five Summit for Student Success is set-up to promote learning for principals, directors, teachers, and counselors who serve students in grades K-12 while actively engaging with presenters who serve students in K-12 schools. This is a great opportunity to build a stronger network in your district and beyond by participating in this summit.
4. Accrue professional development hours. Opportunities to earn continuing education credits from master teachers in education. The inclusion of three general session keynote speakers expands the depth of professional learning you'll experience in 2 days!
5. Have fun in San Antonio! We are LIVE in-person again - YAY!
NOTE FROM TASSP: 
Important Announcement – Fundamental 5 National Summit – Postponed until Dec. 5-6, 2021

Due to the escalation in COVID 19 transmission caused by the Delta variant along with an increase in hospital ICU patients across the state, TASSP and Lead Your School have decided to postpone The Fundamental 5 National Summit until December 5-6, 2021. It is our full intent to host an in-person event, and we are hopeful that delaying the conference until December of this year will allow for issues with the pandemic to subside. We are truly concerned with everyone's health and safety, and this is the reason for our decision at this point in time. We are sincerely appreciative of the Hilton Palacio del Rio in San Antonio for working with us to make this happen. We know that this may not be a popular decision with some, but we hope that you will understand the reasoning behind this move.

Here are things to know about your registration and hotel accommodations:

1) All conference registered attendees will remain registered for the new dates of December 5-6, 2021.
2) If you choose to cancel your conference registration, please email Melissa Cisneroz with TASSP to do so. [email protected]
3) Your hotel registration will be moved to the new dates for the conference, and your confirmation numbers will remain the same. You will be receiving an email from the hotel with the confirmed and corresponding new dates for your hotel reservations. You should receive this email within the next day or two.
4) If you choose to cancel your hotel accommodations, please contact the Hilton Palacio del Rio either by phoning the hotel at 210-222-1400, or by using the Hilton website.
5) If you have any questions that need addressing, please feel free to email Billy Pringle, TASSP Associate Executive Director. [email protected]

Thank you for understanding and we hope to see you at the conference in December!