THIS WEEKEND!
TASSP/LYS Present the 2019
Fundamental 5 National Summit
October 27-28, 2019 | Hilton Austin Airport

This program is for ALL GRADE-LEVEL student teachers, teachers, instructional coaches, assistant principals, principals and central office administrators. 
---
The Fundamental 5 are the instructional practices that help make learning stick and can be used from kindergarten through high school, in any classroom, with any subject. The Fundamental 5 represents the first line of defense in intervention strategies for struggling students while also positioning academically stronger students to achieve at levels previously beyond the collective imagination of the profession.
If you want your classroom or your campus to perform at the highest levels, don't miss the 2019 National Fundamental 5 Summit.

---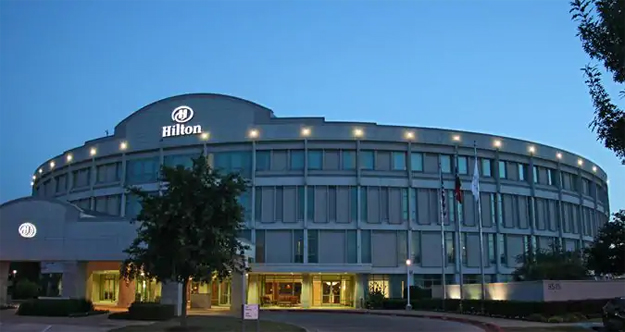 CLICK HERE TO REGISTER »
Early bird registration $246 through October 11, 2019.
After October 11, $296.

HOTEL RESERVATION »
Airport Hilton Room Block SOLD OUT!
Please call Verlene at 512-634-2179 for assistance.
SUNDAY, OCT. 27
SCHEDULE
Noon-5:00p
Registration - Lower Level
1:30p-2:30p

Welcome / Keynote: Joe Mitchell
Fly-fishing guide to the stars shares his unusual teaching strategies and real life adventures.

2:45p-3:45p
Breakout Sessions - Set 1 (Choose 1 of 6)


• Writing Critically for Secondary English Language Learners,
Lucia Palazzi & Karen Sutera
• Using Relationships to Supplement Fundamental Five Instructional Strategies,
Dr. Michael O'Guin & Earrick Stigall
• Raising the Standard: From an "F" to a "B" Accountability Rating,
Dr. Derrick Love & Dr. Scott Moger
• Just Close: The Fundamental 1, Sean Cain
• Coaching the Fundamental 5: Focus on Powerwalks Data and Coaching Conversations, Brad Weston
• Sprinting Thru the Fundamental 5: Best Practices in Today's Short Class Periods, Jeanette Nelson

4:00p-5:00p
Breakout Sessions - Set 2 (Repeat)
MONDAY, OCT. 28
SCHEDULE
8:00a-8:30a
Coffee
8:30a-9:30a
General Session / Keynote: Sean Cain
The Secret: Student Performance in the Accountability Age
9:45a-10:45a
Breakout Sessions - Set 3 (Choose 1 of 6)


• Embedding Fundamental 5 Into Weekly Lesson Planning, Traci Tousant
• Recognition and Reinforcement, Leslie Meek
• Triple the Impact: From Meets to Master Using Frequent, Small Group Purposeful Talk, Dr. Christopher Chambers & Dr. J. Medgar Roberts
• How to Use the Effective Schools Framework to Implement the Fundamental 5, Tamika Mayes & Kydra Hubbard
• Using Formative Observation to Cue Improved Instruction, Jim Davis
• Aligning the Fundamental 5 with Sheltered Instruction for the English Language Learners, Tracy Dennis

11:00a-12:00p
Breakout Sessions - Set 4 (Repeat)
Noon-12:45p
Lunch Provided
1:00p-2:00p
Breakout Sessions - Set 5 (Choose 1 of 6)


• Rigor without Mortis, Sherilyn Cotton
• Get What Your Want, Lesa Cain
• #SHSFLAGSHIP Navigating from D to B: (Consistency/Climate & Culture/Social Media), Josh Tovar
• The Fundamental 5: An Instructional Leadership Framework, Jillian Howard, Debra Hensarling & Barika Noris
• The Fundamental 5 in the Literacy Classroom, Barbara Fine

2:15p-3:15p
Breakout Sessions - Set 6 (Repeat)
3:30p-4:30p
Planning Session - Work with the LYS Coaches
---
PAST ATTENDEES HAVE SAID:
Liberty Hill ISD: (Steve Snell, Superintendent of the "A" Rated District) "Having implemented The Fundamental 5, district-wide, in two school districts, I can tell you that it is a simple (not easy) way to align adult behavior and improve student performance on a system level."

Cedar Hill ISD: (Dr. Gerald Hudson, Superintendent) "The Fundamental 5 creates a common language between teachers and instructional leaders, which quickly closes the gap between talk and action and improves student performance."

Blaine School District: (Dr. Christopher Grainger, Superintendent) "The Fundamental 5 has been instrumental in developing a common language around instruction that has led to an increase in teacher use of high-yield classroom practives. This directly leads to higher student engagement and improved student performance. Better Use of the F5 = Better Student Outcomes."
---
Five Reasons Why YOU Should Attend -

Acquire new skills and tweak the processes currently in place. This Summit provides opportunities to receive training on strategies for increasing student success by implementing proven fundamental pedagogy practices. The Summit also addresses ways to tighten evaluation processes that produce data that highlights areas in need of improvement. It connects with the new T-TESS evaluation. If you attended a Fundamental Five Summit in the past, there will be opportunities to expand previous learning. If you have never attended, get ready to learn! This is rated "the best conference attended" by superintendents, principals, teachers and other attendees.  

Learn from the best. Learn about Fundamental Five for Student Success strategies from a highly successful instructional leader,

Sean Cain

.  Also, note the enriched conference programming that will include inspiring keynotes, who will motivate and inspire educators to excel in serving student needs. Sessions on how to address implementation will be offered for administrators, both current and aspiring. 
Incredible networking opportunities. Find a mentor, make new friends, learn from your peers, and make connections to further your own career. This Fundamental Five Summit for Student Success is set-up to promote learning for principals, directors, teachers, and counselors who serve students in grades K-12 while actively engaging with presenters who serve students in K-12 schools. This is a great opportunity to build a stronger network in your district and beyond by participating in this summit.
Accrue professional development hours.  Opportunities to earn continuing education credits from master teachers in education. The inclusion of three general session keynote speakers expands the depth of professional learning you'll experience in 2 days!
Have fun in Austin!